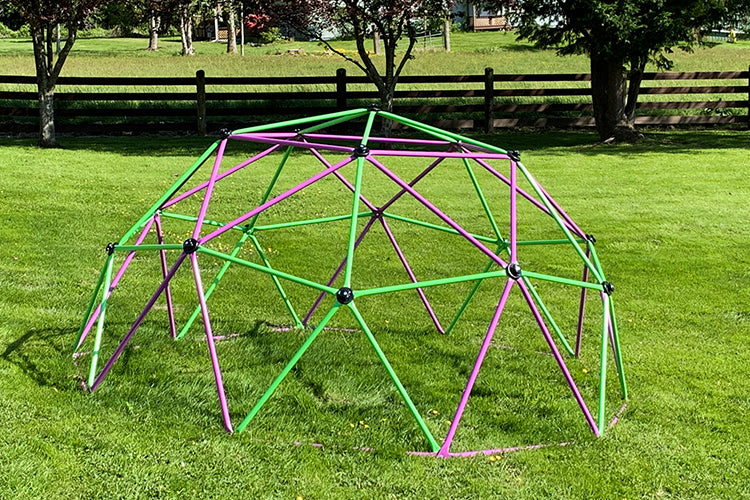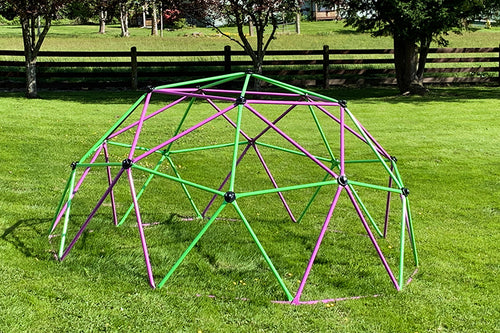 JumpTastic - 10' x 5' Outdoor Geometric Dome Climber
Safety is the Climbing Dome of the First Priority
Upgraded weight capacity, it for 1-6 kids within 10-year-old climbing on it.
Hot dip galvanized steels made climbing frames are durable and weather and rust-resistant, considered superior in terms of life-cycle.
The hard climbing grips are specially designed for the kids, which are small enough so that our kids can easily grab them.
High-density polyethylene (HDPE) grips, which are safe to use.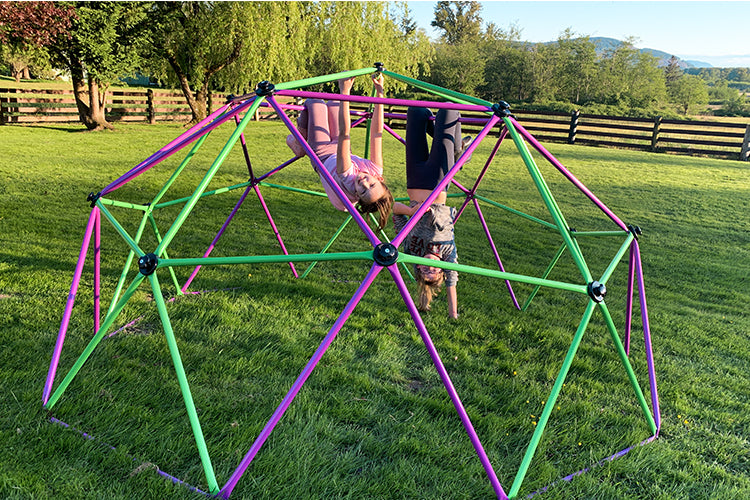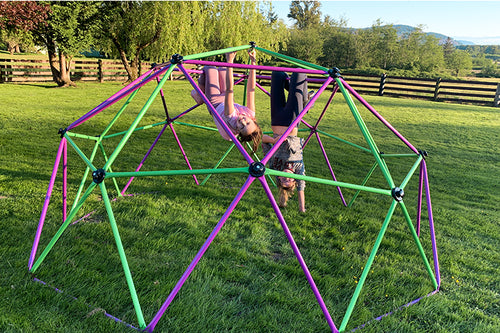 Vibrant green and purple color scheme; Adding climbing dome at the backyard to make for some happy, healthy campers. It can help your beloved kids develop agility, balance, strength, not to mention having fun.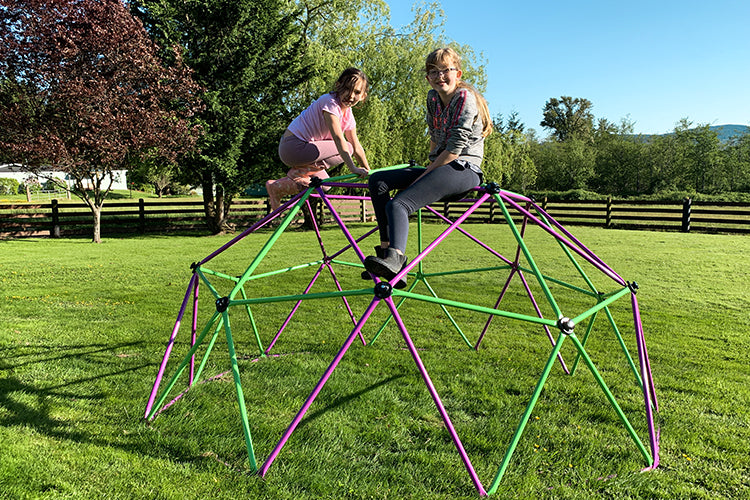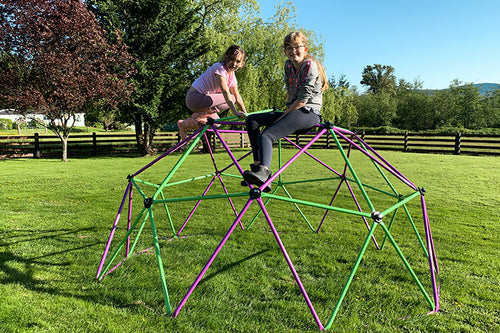 Comes with clear guidelines and easily be assembled by two adults. Setting up a climbing dome in your backyard, field and have joy.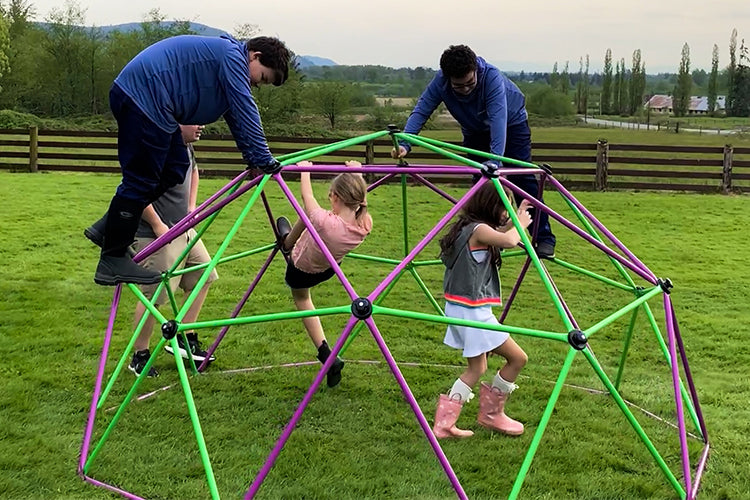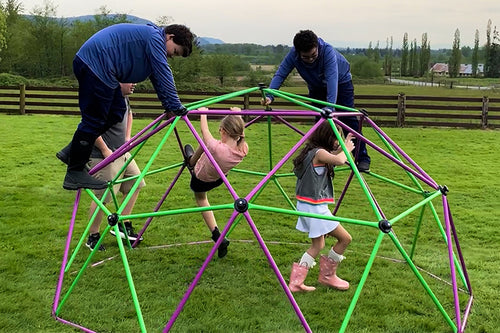 The Best Gift for Your Children
When children climber the frames, all parts of the body will participate in it. The climber dome will help children improve their reaction ability, agility, and coordination, strengthen their physical strength and balance, and exercise their muscles. Helps the growth of children's bodies.
Don't miss out.
Sign up to get the latest on new releases and more.